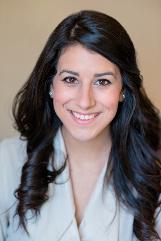 Alison Slattery Photography
Keira Kilmartin
A 22 year old student, dancer, volunteer – I'm Keira Kilmartin and I am delighted to be the 2013 Ottawa Rose. I grew up riding horses in a small town located between Ottawa and Montreal, and I study at McGill University in Montreal, where I have just completed a Bachelor of Science major in Physiology and minor in Anthropology.
In the fall I will be studying Medicine at University College Cork, the alma mater my father, who hails from County Roscommon. Last year, I was crowned Queen of the Montreal St. Patrick's parade after a public speaking selection evening, and was also part of a ceili team that won bronze at the Irish Dance World Championships.
I currently volunteer at the Children's Hospital surgery ward and as a mentor at a local school, which combines my passions for working with children and for volunteering. I have worked with children of all ages for the past five years at a summer camp, and I will be working in a research laboratory this year.
In my spare time, my hobbies include skiing, hot yoga, reading, and horse back riding. I look forward to this experience, especially meeting all the lovely Roses.
A Message from Keira on her experience at the Rose of Tralee Regional Festival May 29th to June 2nd in Portlaoise:
Returning home from Portlaoise can only be compared to waking up from a dream, as the Rose of Tralee Regional Festival was an experience like no other. The whole town welcomed the 61 Roses from all over the world with true Irish hospitality. From visiting the local school where the children sang for us, the museum, gardens, with seniors in the hospital, and riding in vintage cars during a parade, our days were kept busy but we were treated like celebrities. The discos and dinners in the evenings were the perfect opportunity to get to know the other Roses and to enjoy some fine dining. The weekend came to an end with our on-stage interviews hosted by none other than Daithi O Se, where many girls showcased their talents with party pieces. I chose to perform a two-hand Irish reel with the host, much to the delight of the crowd. While I had family from Dublin in the audience to support me, it was amazing to see the Roscommon crowd cheering me on as soon as I mentioned that my father was born and raised there.

When my name was called as one of the 23 Roses that were selected to go to the International Rose of Tralee Festival in Tralee, it was the cherry on top of an incredible week in Ireland. It is an honour not only to represent the Ottawa centre and the Irish community in Canada, but to be a part of a group of such talented, accomplished, benevolent young women. I have returned home with lifelong memories and friendships, a Newbridge Silverware jewelry set, and with a newfound appreciation for double-sided tape for keeping a sash in place.

This life-changing experience would not have been possible without the support of my family, the team at the Ottawa Rose Centre, and my initial sponsor for the Ottawa Rose Selection, the Short School of Irish Dance, all of whom I cannot thank enough and I hope to do proud in Tralee.

Keira with RTE and Rose of Tralee Host, Dáithí Ó Sé in Portlaoise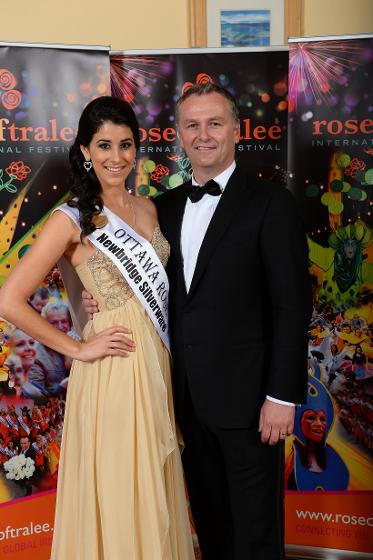 2013 Ottawa Rose Centre Sponsors and Partners