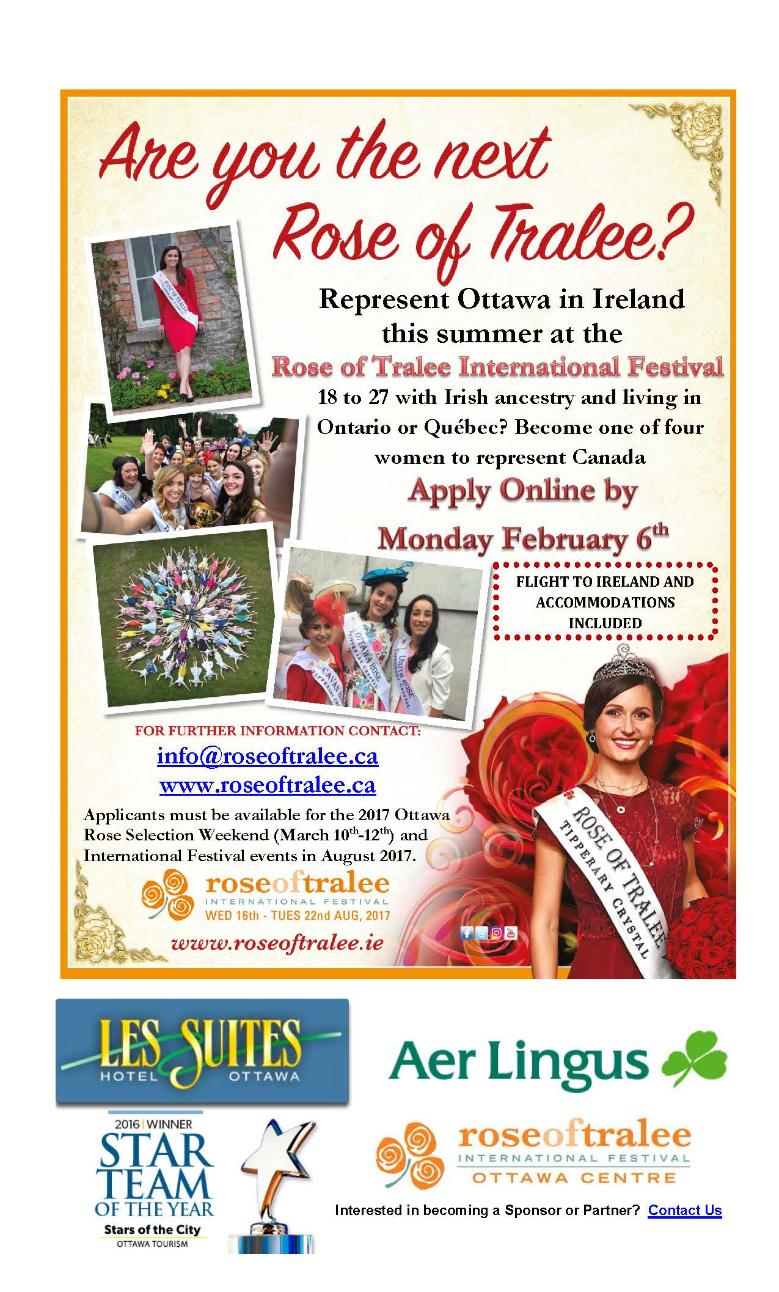 2016 Ottawa Rose
SARAH GRIFFIN
represented Canada's Capital at the
Rose of Tralee International Festival
this summer in Ireland as a celebration of Irish culture and the accomplishments of young modern Irish women in the global diaspora.
Thank you to all our sponsors and partners who supported us during the 2016 Ottawa Rose Selection.

Interested in becoming the 2017 Ottawa Rose?
Apply by February 6th!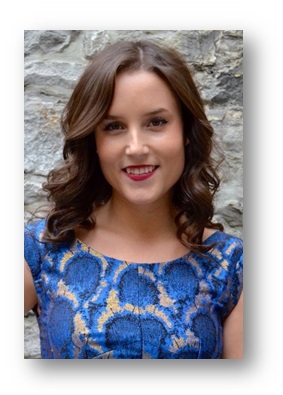 ROSE OF TRALEE OTTAWA CENTRE EVENTS
2017 Ottawa Rose Selection Information Sessions
The Rose of Tralee Ottawa Centre will be holding Information Sessions in Montreal, Ottawa, Kingston, and Cornwall this winter.
CHECK BACK FOR DATES AND LOCATIONS!
Merry Christmas and Happy Holidays!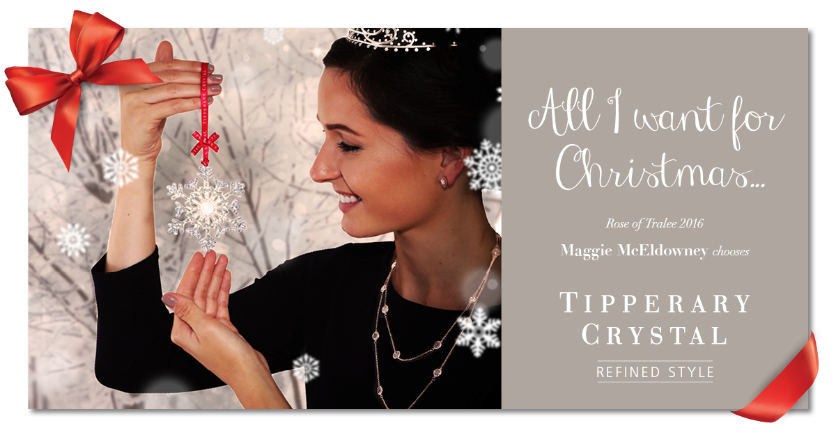 Thank you to all the Rose of Tralee Ottawa Centre
2016 SPONSORS AND PARTNERS
Congratulations, Maggie McEldowney
on becoming the
2016 International Rose of Tralee!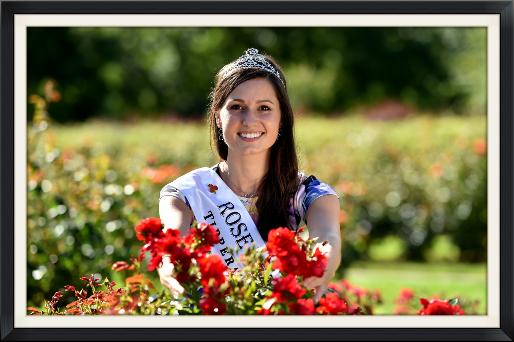 Chicago Rose Maggie McEldowney was chosen to be the 2016 Rose of Tralee this August.
DONATE to the Rose of Tralee Ottawa Centre