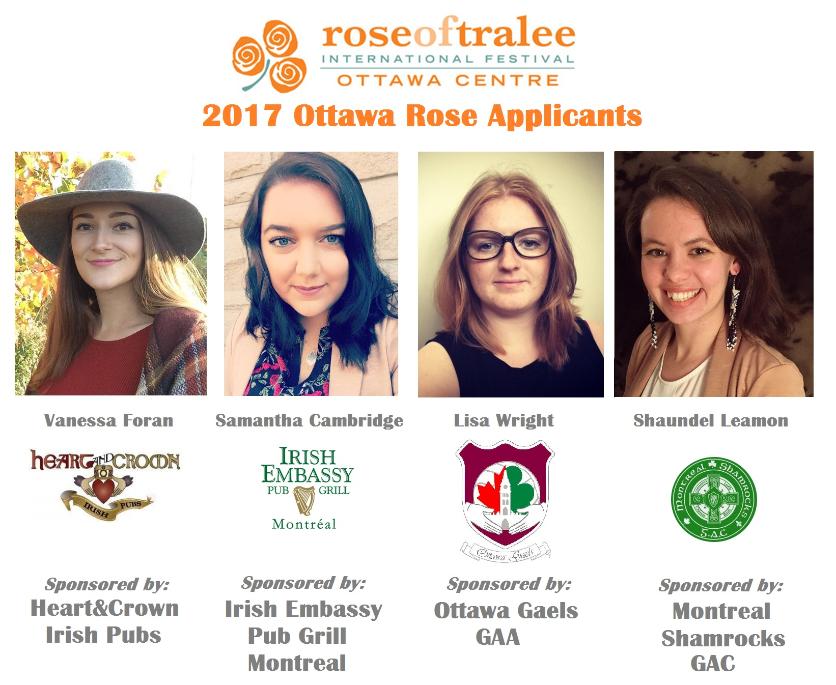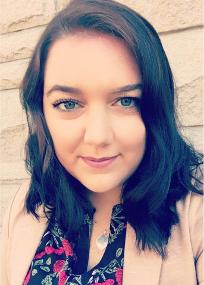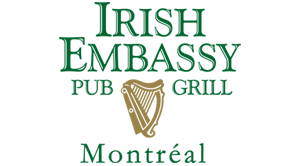 Samantha Cambridge lives in Verdun, Quebec and works at The Beat 92.5, building a career in media and communications both behind the scenes and in front of the camera. At 24, she intends on pursuing a graduate degree in Communications. She received her Bachelors of Arts in Political Science with a minor in Law and Society from Concordia University. She studied abroad for a year at NUI Maynooth, Ireland as part of an academic exchange - even getting into the musical theatre scene while there. Samantha was honoured to represent the Montreal Irish community as Queen of their 193rd St. Patrick's Day Parade in 2016 with the opportunity to speak at social, cultural, and political functions throughout the city. Samantha comes from a family with a father involved in the Erin Sports Association. Samantha's Irish roots are on her paternal side: In 1856, Thomas Cambridge emigrated from Carrickmacross in Co. Monaghan to Quebec City and settled in Griffintown, Montreal.
Sponsored by Irish Embassy Pub Grill Montreal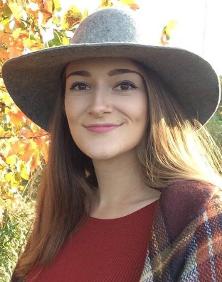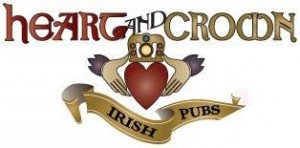 Vanessa Foran is a 21 year old completing her Bachelor of Social Sciences at the University of Ottawa with a specialization in International Development and Globalization and minor in Business Administration. She also works for Heritage Canada as a Capital Information Officer, ready for Canada 150 celebrations. Vanessa won a Celebrating Youth Award in 2012, which showcases youth community leaders in the Town of Whitby. In 2015, she was Vice President of Internal Affairs for the University of Ottawa's International Development Conference. Once she graduates, Vanessa intends on working for an international development organization - specifically one that advocates for the need to address climate change in all development projects and emphasizes the importance of sustainability in international development. Her family has been involved with Toronto's St. Patrick's Day Gala and Parade in previous years. On her paternal side, Vanessa's great-great-grandfather John Foran Jr. from Castlegregory Co. Kerry immigrated to Canada as a child in 1841 to Huron County, Ontario.
Sponsored by Heart and Crown Irish Pubs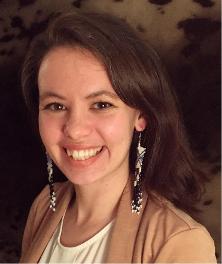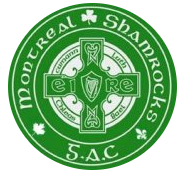 Shaundel Leamon lives in Montreal but is a proud Newfoundlander with Irish, Welsh, and Mi'kmaq First Nations ancestry. Shaundal is a 27-year-old graduate from Memorial University with a Bachelors of Arts Honours in French and Linguistics, and is presently an Administrative Assistant for Deloitte's Linguistic Services Team. After graduating, Shaundel spent time working in France as an historical tour guide on Canadian First World War battlefields and also taught English at the University of Bordeaux. A dream ambition of hers would be to one day open a bar in the south of France with her fiancé - a man from Connemara - and continue to teach English at the same time. She is a qualified referee of all four codes (LGFA, Gaelic Football, Hurling and Camogie) and currently plays both football and hurling with her sponsor, the Montreal Shamrocks GAC. Shaundel's maternal ancestors were Callahans who came from Co. Waterford to Newfoundland in the early nineteenth century.
Sponsored by Montreal Shamrocks GAC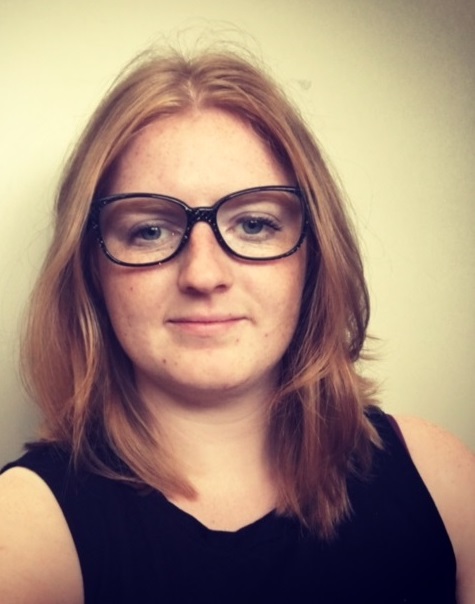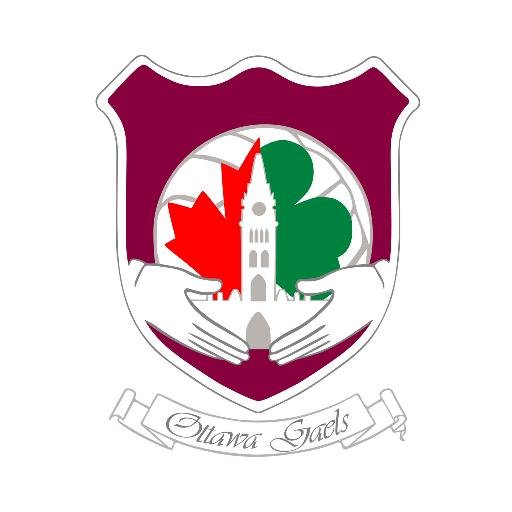 Lisa Wright is a 24 year old from Ottawa with a Bachelors of Arts, Honours in French studies now working full time as a teacher at St. Laurent Academy. She sees Ottawa as a city having everything she really needs: a grocery store and a Gaelic team. Lisa is actively involved with her sponsor, the Ottawa Gaels GAA. She played for Team Canada (Youth) for four consecutive years. She also represented Canada at the 2012 Ladies Gaelic Football Association All-Star game and last year played in the 2016 World Games. Lisa was overjoyed to be selected to carry the Canadian banner at Croke Park at the World Games opening ceremony. When she is not out training, Lisa writes, and is a published author of two children's books. She has been involved with different Irish community organizations including Comhaltas Ceoltóirí Éireann. Lisa has Irish ancestry on both sides of the family hailing from Co. Kilkenny (maternal) and Ballymena Co. Antrim (paternal).
Sponsored by Ottawa Gaels GAA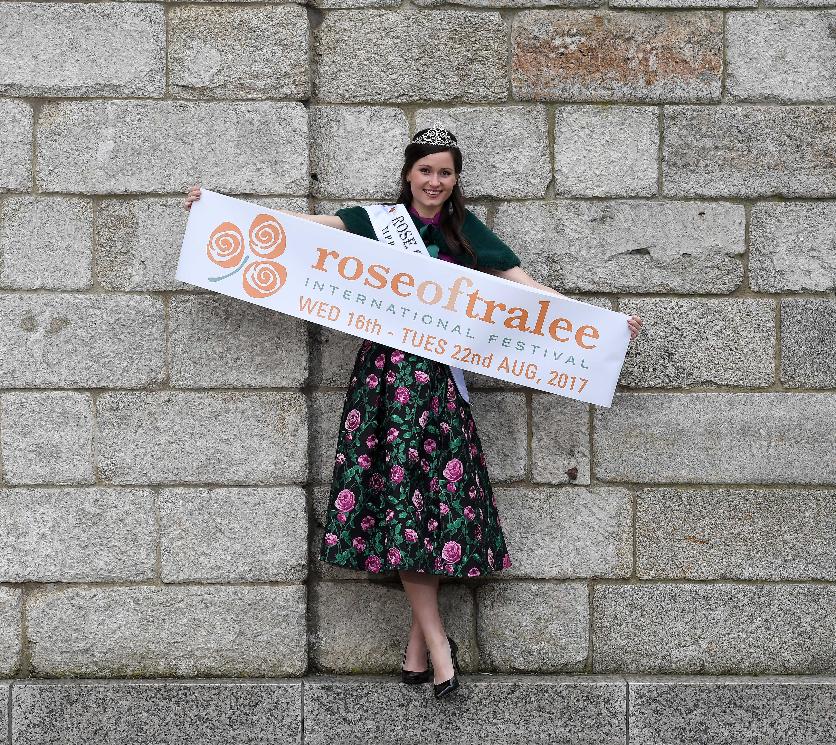 2016 Rose of Tralee Maggie McEldowney .
Thank you to our 2017 Headline and Selection Weekend Sponsors